Why It's Important to Have a Patent Portfolio Review
Nov. 16, 2022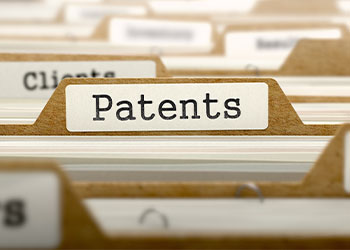 If you or your company has one or more patents, it's important to undergo periodic patent portfolio reviews or even as an ongoing commitment. The review will not only help ensure your current patent(s) are being properly safeguarded, but it can reveal new patents you can develop from your current ones and open up new marketing and licensing ideas.
If you are located in or around Kansas City, Missouri, and would like to schedule a patent portfolio review, contact me at the Law Office of Julie Scott LLC. I am a patent and intellectual property attorney who has helped countless others secure, protect and expand upon their patents.
With a background in research, I have a keen understanding of the effort and resources you put into your creations, inventions, and innovations. I also proudly serve clients in Columbia, Springfield, and Rolla, Missouri.
What Is a Patent Portfolio Review?
The term "patent portfolio" suggests that you or your company has multiple patents that your business relies on, but even if you have just one patent, having a review done periodically is valuable for addressing future needs and goals, maybe even toward an expansion of the one patent into others that can prove profitable. A patent portfolio, moreover, consists not only of issued patents but also of patent applications and ideas for still-to-be patentable devices, processes, or new compositions of matter.
If your business does have several patents it is holding, a portfolio review takes on a bit more depth and urgency, especially if the patents range in the hundreds or thousands, which is the case with many technology companies. In fact, patents can be a large part of a company's total valuation.
What Are the Goals of a Patent Portfolio Review?
A patent review will consider, among other matters:
Maintaining existing patents.

Expanding patents worldwide.

Exploring licensing and marketing opportunities.

Creating new patents from existing patents or from extrapolations of existing patents.
Why Is It Important to Have a Patent Portfolio Review?
Existing U.S. patents are subject to maintenance fees at 3 ½, 7 ½, and 11 ½ years after issuance, and they expire after 15 or 20 years, depending on the nature of the patent. A design patent expires after 15 years, and utility and plant patents after 20 years.
A patent cannot be renewed after the expiration date, but it is possible to make an improvement to the original invention and protect that with a new patent. However, the new patent will cover only the improvement, not the original invention, which will become free for use by others. In this light, it's important not to sit on your patent(s) but to look not just for improvements but also for completely new patentable processes or products emanating from existing patents.
Many first-time patents are drafted quite broadly, so you may be able to create more narrowly conceived patentable products or processes from the original. These patents can then become a new source of revenue and marketability. Arrange for a portfolio review to consider all your options going forward.
A patent portfolio review will also take into consideration all your business's trade secrets, intellectual property, trademarks, and copyrights, and ensure they are fully protected and utilized according to the laws and regulations governing them. This part of the review should include examining internal procedures, employee handbooks, nondisclosure agreements (NDAs), access to protected data, and even email security.
A portfolio review might also uncover opportunities for you to license your patent to others to increase your revenues. It may even make sense to sell some of your patents to others. A portfolio review might also reveal that, since you didn't obtain patents in other countries, you could be sacrificing the creations of your hard labor to overseas pirates.
And if you did obtain overseas patents, the portfolio review will detail your requirements going forward, such as maintenance fees or required documentary submissions. The same holds true for your U.S. patents. If you miss maintenance fee payments, your patent will be considered abandoned, and others can freely use it.
Overall, you need to take proactive measures to protect your patents. Though it is not a requirement, you can disclose the patent number that covers a product. To protect your patent, you need to let others know that your product, device, process, or plant creation belongs to you. A good way to make the disclosure is through a publicly accessible webpage. A review can make sure that is happening.
Seek Trusted Legal Counsel
An experienced patent and intellectual property attorney can conduct a patent portfolio review for you but it's an even better idea to establish a long-term relationship with that attorney, who will then keep track of impending deadlines, explore licensing opportunities for you, put in place policies and procedures to protect these assets, and fight for your rights and restitution in the event of patent infringement.
If you're in or around the Kansas City, Missouri area, contact me at the Law Office of Julie Scott LLC to arrange for a patent portfolio review. Let's work together to maximize the results of your hard work and ingenuity.