Understanding a Technology Transfer
Aug. 24, 2022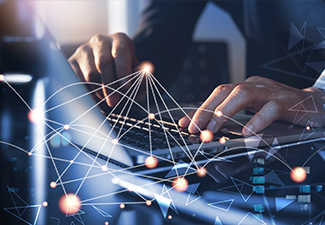 The use of technology transfers between universities and businesses in the United States has increased exponentially over the past years. Technical transfers are crucial for the development and commercialization in the United States. One of the purposes of a technology transfer is to protect the intellectual property associated with innovations.
As an intellectual property attorney at the Law Office of Julie Scott LLC, I have decades of experience identifying and protecting the innovations, patents, and IP rights of my clients and helping them reach their maximum commercial potential. From my office in Kansas City, Missouri, I help clients navigate potential risks and achieve their short- and long-term goals throughout the state, including Rolla, Columbia, and Springfield, Missouri.
What Is a Technology Transfer?
A technology transfer is a process by which research discoveries, scientific findings, or new innovations are turned into marketable products or services and commercialized. Typically, the term "technology transfer" describes the process in which technology is transferred from universities, labs, or research institutions to other institutions, companies, individuals, or even governments.
Basically, a technology transfer involves the transfer of innovation, knowledge, and intellectual property rights from one individual or company to another. Examples of technology transfers can be found in virtually any industry, including but not limited to agriculture, medicine, computing, aerospace, artificial intelligence, and many more.
What many people and companies do not understand is that simply inventing something does not give them exclusive rights to commercialize it. That is what a technology transfer and intellectual property rights are for.
What Are the Types of Technology Transfers?
There are three types of technology transfers:
Technology push. This type of technology transfer occurs when a business or university patents an invention and decides to license it out to others. Typically, the "technology push" involves inventions for which there is no demand yet.
Market pull. The market pull approach occurs when new innovations are developed to satisfy the demand for a specific product or service. In other words, innovation comes from market needs.
Technological spillover. The third type of technology transfer is when someone's research or other activities lead to new advances that improve the productivity or knowledge of other parties.
If you do not understand the type of technology transfer that is appropriate for your innovation, seek legal counsel. A competent attorney will be able to explain some of the intricacies of technology transfers in plain language.
Why Are They Important?
Technology transfers are essential because they help develop new innovations at early stages into tools that can be used by researchers to incite further research or businesses to make products or services for public use.
Technology transfers play a crucial role in connecting researchers and universities with businesses not only in the United States but also across the world. The purpose of a technology transfer is to turn new innovations into products and services that benefit the public and generate income for intellectual property rights holders. Technology transfers are vital for the economy because they stimulate job creation, new businesses, and innovation.
What Is the Process?
The technology transfer process can be complex and time-consuming. It includes the following steps:
Research and discovery. No new idea or technology advance is possible without research and discovery.
Invention. When researchers realize that their invention may have commercial value, they share their discovery with the appropriate department at their research institution.
Evaluation. After receiving discovery from researchers, the research institution evaluates the invention to determine its commercial potential, patentability, novelty, and other factors before proceeding with the technology transfer process.
Intellectual property protection. If, after the evaluation is complete, the research institution decides to move forward with the technology transfer process, it will hire intellectual property attorneys to assist it with filing appropriate documents and navigating the legal issues that may arise.
Commercialization. Once the necessary steps are taken to protect intellectual property, the research institution will develop a plan for commercializing its invention. This step will determine if the innovation is ready to enter the market.
These are not all the steps in the technology transfer process. The activities involved in a technology transfer depend on the type of the project. Some of the activities include but are not limited to:
Protecting intellectual property rights

Evaluating the commercial potential of the innovation

Securing funding for further research

Creating business plans

Developing start-ups

Negotiating license agreements

Developing a strategy to bring the innovation to the market
At the Law Office of Julie Scott LLC, I help clients navigate all the legal and commercial issues that may arise during the technology transfer process. My goal is to help individuals, businesses, and research institutions convert their innovations into income-generating assets. I also assist clients with drafting and negotiating commercial agreements carefully tailored to their specific needs and goals.
Get Legal Counsel to Learn More About Technology Transfers
As an intellectual property attorney at the Law Office of Julie Scott LLC, I help clients secure their IP rights and direct them through the technology transfer process. My clients include research institutions, universities, individuals, and businesses in Kansas City and across the state of Missouri. If you want to learn more about technology transfers, reach out to my office to get a consultation.