Reasons a Trademark May Be Denied
Jan. 17, 2023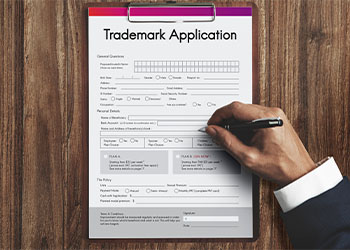 It turns out that Thomas Jefferson not only penned the Declaration of Independence and later became the third U.S. President, but he was also instrumental in arguing for trademark protections. When he was Secretary of State in 1791, a sailcloth manufacturer petitioned him for a federal trademark law. Jefferson wrote a report arguing for such a law, but Congress ignored him and the cause.
It wasn't until 1870, after failed efforts in 1860 and 1862, that trademark provisions were added to a revision of the nation's patent law. Meanwhile, states had already begun recognizing trademarks, and common law protection for trademarks was also being established.
Meanwhile, the Supreme Court overturned the 1870 Trademark Act in 1879, ruling it unconstitutional. After a rocky couple of decades, federal trademark protections were finally well in place by 1905 when 4,000 trademarks were registered, to be followed by 10,000 the next year.
U.S. Trademark Protections
In the United States, trademark protections exist on the common law, state, and federal levels. Common law protects a trademark in the area where it is first used, state registration (if available) protects trademarks throughout the state, and federal registration with the U.S. Patent and Trademark Office (USPTO) protects trademarks nationwide.
Trademarks consist of names, words, slogans, symbols, logos and even sounds, colors and scents, but the current governing trademark law, the Lanham Act, requires that for a trademark to be registered, it must be used for commercial purposes, and it must be distinctive, not generic.
If you're looking to apply for a trademark, contact me at the Law Office of Julie Scott LLC. The application process can be long and complex, and your mark may even be rejected on a variety of grounds. Let me help you navigate the system and prepare an appeal or reconsideration if your mark is initially rejected.
At my firm, I proudly assist clients in Kansas City and throughout Missouri, including the areas of Columbia, Springfield, and Rolla.
Obtaining a Trademark
Under common law, you can put a trademark symbol — the superscript "™" — behind your company's name, slogan or logo and be protected in the area in which your business exists. Say you open Burger Haven with a trademark in Kansas City, Missouri. You would thereafter have trademark protection on your home turf, but if someone opens a Burger Haven in St. Louis, your rights won't necessarily protect you.
If you register Burger Haven with the Missouri Secretary of State, then your trademark protection will extend throughout the state, provided no one beat you to the punch by registering the name or mark first.
If you register with the USPTO, your mark will be protected nationwide. However, to register with the USPTO, you need to conduct a search and make sure no one else is using your mark for the same purpose in which you are using it, which in this example, is to sell hamburgers. If someone has registered it for a different purpose, which might be as a purveyor of pet foods, then both of you may be able to register the mark.
The USPTO uses 45 Classes for trademarks depending on the industry involved, and similar trademarks can sometimes be used in different categories by different owners.
The Application Process
The trademark application process begins with a search for similar marks. You can do this by using the USPTO's online Trademark Electronic Search System (TESS).
A layperson may not understand all the parameters of a comprehensive search, so hiring an experienced trademark attorney to do your search may help you yield more substantial results. The attorney you enlist can issue what is called a "trademark clearance opinion letter," which will bolster your claim that a comprehensive search has been done and may help speed up the process.
The next step is to use the USPTO's online Trademark Electronic Application System (TEAS) to file your application, which should include an example of how your mark will appear when used for commercial purposes. You also will need to select the proper Class for your mark. For Burger Haven, you could pick Class 5 (veterinary products), Class 29, (meat, fish, and poultry), or Class 43 (food services) depending on your mark's commercial purpose.
Reasons an Application May Be Denied
The most obvious reasons for a denial are that your mark is already being used by someone else in the same commercial category or that your mark is not being used commercially. For example, if two buddies in a bar come up with a catchy slogan and try to trademark it, it might be rejected since it is not yet being used for commercial purposes and its intent to be used commercially cannot be shown.
The approval process can take nine months or longer. If you are denied, you will receive a notice called an "office action" spelling out the reasons. Reasons could include that the mark seeking registration is "merely descriptive." The USPTO website cites two examples of being merely descriptive – using "Creamy" to describe yogurt, and "World's Best Bagels." Neither is distinctive enough to warrant trademark protection.
Another reason is that the proposed mark is "deceptively misdescriptive." The USPTO uses two more examples to define what they mean: "THC Tea" would be deceptively misdescriptive if the tea did not contain THC. Likewise, the proposed mark "September 11, 2001" would be deceptively misdescriptive of a history book or piece of entertainment if it did not relate to the events of that day.
Another reason for denial is the use of a surname for the mark. For instance, "Hamilton Pharmaceuticals" would be considered primarily the use of a surname to describe pharmaceutical products. A surname is considered a family name or last name. Another reason for denial is if the mark is primarily ornamental. While the Nike swoosh on tennis shoes is trademarkable, slogans on t-shirts may not be since they are considered only ornamental.
Appealing a Denial
If you receive an office action rejecting your application, you can request a reconsideration. However, if that is rejected as well, the decision is considered final. You can then file an appeal with the Trademark Trial and Appeal Board (TTAB), but you must do so within six months from the mailing date of the final refusal.
A three-member panel will then consider your appeal. If it is rejected, you can once again request a reconsideration, but a second TTAB rejection is considered final.
Get the Support of an Intellectual Property Attorney
The trademark process is not always a slam dunk, even if you think you have the most unique name, slogan, logo, or other mark possible. The help of a knowledgeable trademark attorney can help speed the process while anticipating and even preventing objections by the USPTO examining attorney.
If you're looking to register a trademark, or if you want to appeal a denied application, reach out to me at the Law Office of Julie Scott LLC. I help clients in Kansas City, Missouri, and throughout the state with the processes associated with intellectual property law. Contact me today for strategic guidance on a trademark issue in Springfield, Columbia, or Rolla, Missouri.